publications (1998 – present)
Full text articles may be found on my Academia page.
Click here to go to my archive at Princeton University.
statistics
32 individual titles, including 3 monographs (one currently under review), 9 book chapters, and 20 peer-reviewed essays (two under review and four scheduled to appear in the next six months or so).
work in progress
Click here to get an overview of my new output.
iI. reviews & encyclopedia Entries (selected) →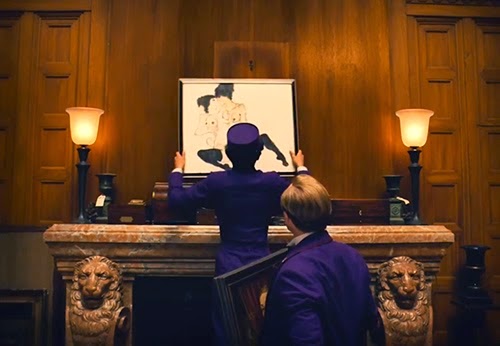 2019. "Dialogue and Comedy: On the Ethics and Pragmatics of Humor in Quattrocento Humanism," under review at MLN.
2019. "Menippean Encyclopaedism: Engines of Copia from Rabelais to Gessner," in Coping with Copia: Epistemological Excess in Early Modern Art and Science, eds. Fabian Kraemer and Itay Sapir, in preparation.
2018. Peripatetic Houses: Domesticating Aristotelian Learning in Seventeenth-Century Padua. Out for review at Bloomsbury (for the series "Studies in the Aristotelian Tradition").
2018. "The Aristotelian Problems in the Erasmian Adagia," Erasmus Studies 38.2: article commissioned.
2018. Senses in Dialogue: Physiological Practice and Expert Communities in Early Modern Europe, 1540-1640, collections of essays co-edited with Marlene Eberhart, forthcoming.
2018. "A 1509 List of Euclid Aficionados: Antiquarianism and Early Science in Sixteenth-Century Venice," under review at Early Science and Medicine.
2018. "Castiglione's 'Green' Sense of Theater," in Poetics and Politics: Net Structures and Agencies in Early Modern Drama, ed. J. Küpper et al. Berlin, de Gruyter, in press (scheduled for March).
2017. "Atticism and Antagonism: Scholarly Networks and the Career of the Sophist Alcidamas in Sixteenth-Century Venice," Philosophical Readings 9: forthcoming (October).
2017. "Diego Hurtado de Mendoza and the Shifting Telos of Traveling Libraries," Pacific Coast Philology 52: forthcoming (October).
2017. "Folengo's Baldus and Orlandino," in MLA Approaches to Teaching Ariosto and the Italian Romance Epic Tradition, ed. Jo Ann Cavallo, in press (October).
2017. "Rabelais at Saint-Victor: Archival Practice and Antiquarianism in the Age of François Ier," Actes du Colloque François Ier (17-19 Sept 2015), ed. F. Rouget. Paris, Classique Garnier, pp. 351-99.
2017. "'The Ethics of Typography in the Erasmian Festina lente," Erasmus Studies 37: 68-108.
2016. "Printing and Instrument Making in the Early Modern Atlantic, 1520-1600: The Origin and Reception of Pedro da Medina's Navigation Manual," Nuncius 31: 129-162.
2015. "The Origins of Agonistic Drama: Sophistic Disputation from Roman to Early Humanistic Comedy," Humanistica 10: 235-246.
2015. "The Paduan Rebbi. A Note on Galileo's Household and Mediterranean Science in the Seventeenth Century," Philosophical Readings 7: 43-52.
2015. "First Notes on Francesco Patrizi's Methods of Argumentation," in Francesco Patrizi: Philosopher of the Renaissance, eds. Tomáš Nejeschleba and P.R. Blum. Olomouc: Palacký University Press, pp. 118-142.
Review: Dominique Couzinet, Bruniana & Campanelliana 20 (2015): 603-605.
2014. "Ruscelli's Book of Secrets in Context: A Sixteenth-Century Venetian 'Museum in Motion'," Society and Politics (Special issue on Experimental Practices and Philosophical Traditions, eds. Doina-Cristina Rusu and Dana Jalobeanu), 8: 8-22.
2014. "The Tale of the Gentlewoman, the Gallant Man, and the Friar (III.3)," in The Decameron Third Day in Perspective, eds. Francesco Ciabattoni and Pier Massimo Forni. Toronto, University of Toronto Press, pp. 44-67.
2012. "Scaffolding Folengo: Sites, Artifacts, and the Rise of Macaronic Design in Print Culture," in Folengo in America, ed. Massimo Scalabrini. Ravenna, Longo, pp. 153-195.
Reviews: Paolo Valesio, Renaissance Quarterly 66 (2013): 1095-1096; Dalila Colucci, Italica 91 (2014): 312-315.
2011. "Spatial Traffic: Cognitive Ecologies of Bibbiena's Calandra," Studi rinascimentali 9: 115-127.
2010. "(S)omnia ostendere: Folengo e Bruno a Venezia," Quaderni Folenghiani 6-7: 113-134.
2009. "Attribuzioni comiche nel Riccardiano 149," Interpres 28: 21-38.
Review: Marco Faini, La Rassegna della Letteratura Italiana 117 (2013): 153-154.
2008. "L'Arcadia sulla luna: un'inversione pastorale nell'Orlando furioso," MLN, 123-1: 160-178.
2008. "Un innesto virgiliano nelle Scintille di Tommaseo (e la sua tradizione moderna)," Giornale storico della letteratura italiana, vol. 184, n. 608: 582-597.
2006. "Ambiguità della forma breve da Boccaccio all'Umanesimo," Heliotropia 3: 1-15.
2005. "Il proemio ellenizzante della Silva di Matteo Maria Boiardo," Interpres 24: 58-77.
2003. (with Ettore Zanola) "Il glossario del Baldo padano di Giuseppe Tonna," Quaderni Folenghiani 4: 102-120.
2003. "La bucolica all'inferno," Quaderni Folenghiani 4: 13-47.
2002. Edited volume: Teofilo Folengo, Il libro degli epigrammi. Arezzo, Edizioni degli Amici.
Reviews: Alessandro Fo, "La Stampa" (February 1, 2003); Patrizia de Corso, Giornale storico della letteratura italiana 184 (2004): 153.
2001. "Discussioni e proposte testuali sulla nuova edizione del De magnalibus Mediolani di Bonvesin da la Riva," in Le cronache medievali di Milano, ed. Paolo Chiesa. Milan, Vita e Pensiero, pp. 29-37 (30-32).
2000. "Nel paese dei diavoli. Per un nuovo commento a Baldus, XXI, 1-51," Atti e Memorie dell'Accademia Nazionale Virgiliana ns vol. 68: 157-177.
1998. "All'ombra del faggio: il peso della tradizione virgiliana nella formazione del mondo macaronico," in Folengo in Sicilia, eds. G. Bernardi Perini and Claudio Marangoni, and Rodolfo Signorini. Padua, Imprimitur, pp. 219-233.
2018. "Peter Martyr Vermigli," "Automata," "Traiano Boccalini" and "Secrets" in the Encyclopedia of Renaissance Philosophy, ed. Marco Sgarbi. Berlin, Springer, forthcoming.
2018. Battista Guarino, Sermone del cane e del cavallo, ed. Gianluca Valenti, Renaissance Quarterly, piece commissioned.
2017. The Aristotelian Mechanics: Text and Diagrams, Joyce van Leeuwen, British Journal for the History of Science, forthcoming.
2017. Italian Academies and Their Networks, 1525-1700: From Local to Global, Stefano Testa, Sixteenth Century Journal, forthcoming.
2016. Medieval Robots: Mechanism, Magic, Nature, and Art, E.R. Truitt, published on-line on www.history.ac.uk/reviews.
2013. Matteo Maria Boiardo, Amorum libri tres, ed. Tiziano Zanato, Italian Poetry Review 6: 339-341.
2013. "W.G. Sebald, il flâneur malinconico" (review of Soggiorno in una casa di campagna), published on-line on Samgha.
2011. Humanist Tragedies, ed. Gary R. Grund, Renaissance Quarterly 64: 1199-1200.
2009. Teofilo Folengo: Baldo, vols. I-II, Renaissance Quarterly 62: 1210-1211.
2009. Valla e Napoli. Il dibattito filologico in età umanistica. Atti del convegno internazionale, Annali di Italianistica 27: 473-475.
2009. Giusto de' Conti di Valmontone. Un protagonista della poesia italiana del '400, Italo Pantani, Renaissance Quarterly 62: 512-513.
2007. "Paolo Giovio," "Heroic-Comic Poetry," "Scholasticism," and "Alessandro Tassoni" for the Encyclopedia of Italian Literary Studies, eds. G. Marrone, P. Puppa, and L. Somigli (New York: Routledge), vol. I, pp. 854-856; vol. I, pp. 932-934; vol. II, pp. 1702-1705, and vol. II, pp. 1842-1844.
2007. "Stagione," "Musa/Ispirazione," and "Oggetti Desueti" for the Dizionario dei temi letterari, eds. R. Ceserani, F. Domenichelli and P. Fasano (Torino: U.T.E.T.), vol. II, pp. 1567-1569, and pp. 1721-1723.
2007. Retorica della diffrazione. Bembo, Aretino, Giulio Romano e Tasso: letteratura e scena cortigiana, Fabio Finotti, Italica, 84: 870-871.
2003. Eric MacPhail, "Ariosto and the Prophetic Moment," La Rassegna della letteratura italiana 68: 263-264.
2000. Dialoghi col Tasso, Franco Fortini, Poesia 145: 57-58.